10 Types of Former Brace-Face Pains
You suffered through some former brace-face pains. We feel you. For everyone else, don't worry, these horrors can be a thing of the past because teeth-straightening has come a long way since!
1. The Didn't-Know-What-You-Were-In-For-Until-It-Was-Too-Late Pain
You thought braces looked super cool and bugged your parents endlessly until they agreed and for two years, you were like…
Here and Now: Metal mouths are out, teeth that mysteriously straighten up are in! There's no magic involved, just more options to choose from, including Invisalign — near-invisible aligners that put your teeth in order without anyone knowing. And for those who need some help with jaw positioning, the new Invisalign Teen with Mandibular Advancement aligns teeth and moves the lower jaw at the same time, essentially being an easy two-in-one treatment for teens and tweens — because those growing years are painful enough on their own!
2. The Coloured-Bands-Are-Pretty-Until-They're-Not Pain
The best part about visiting the dentist was choosing your coloured elastic bands and finding the perfect mix of colours to, you know, showcase your individuality. And the moment you try to show them off in school, they snap. Ouch.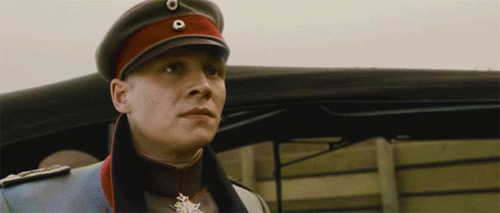 Here and Now: Say hello to self-ligating braces and goodbye to snappy elastic bands! These second-generation braces use a nifty 'sliding door' technique that allows the wire to be moved without the need for elastic bands. They're a tad more subtle than neon-stringed teeth although Invisalign still takes the prize for being braces gone incognito.
3. The Butt-of-All-Jokes Pain
For too long, you endured the name calling. You tried not to respond to 'Hey, Train Tracks!' or 'Over here, Zipper Lips!'. It's easier today, looking back, to dismiss the childish antics of your friends but back then, boy, did it hurt.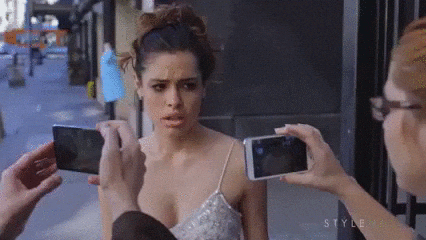 Here and Now: It's Invisalign to the rescue! There'll be no teasing when none of your friends even know you're getting your teeth straightened. If that's not good enough, you can put your teeth in order in double quick time by opting for devices like AcceleDent and VPro 5, which use gentle pulses to nudge your teeth along.
4. The I-Have-WHAT?-In-My-Mouth Pain
The excitement of getting braces died the instant you felt that gummy sensation in your mouth. You know your dentist was making an impression of your teeth and gums using some substance he kept calling 'alginate' but you couldn't hear him. You were too busy trying not to gag.
Here and Now: Technology is a friend — if you opt for Invisalign today. Once upon a time, the mould-making process was not too different from that of braces, except putty instead of alginate was used. But these days, there's the iTero Element Intraoral Scanner. It's basically a digital impression system that captures a detailed 3D model of your teeth and gums in double quick time and minus everything yucky.
5. The My-Only-Friend-Is-My-Dentist Pain
Your friends stopped asking you to hang out after a while because your answer was invariably: "But I have to go to the dentist today."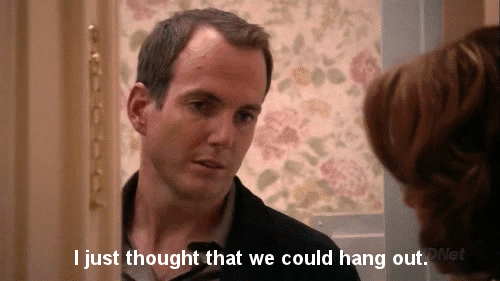 Here and Now: We live in a digital world and so do our dentists! There's a new smartphone app in town called Dental Monitoring (i.Dental is one of the first to introduce it). With it, you get to send pictures of your teeth to your dentist so he can monitor progress remotely — which means fewer dentist visits! Add that to Invisalign (which typically requires you to come in once every six to eight weeks), and you could get your ideal smile before your dentist's face becomes indelibly etched in your mind.
6. The Brush-And-Floss-Until-The-End-of-Time Pain
Three times a day, you brushed and flossed like an Olympic gold medallist. Your arms felt like they were about to fall out but the bigger problem? You knew that one meal later, you'd be right back where you started.
Here and Now: Food will still get stuck in brackets, although with self-ligating braces, the chances of this happening is somewhat lowered. That said, cleaning your teeth (and braces) remains hugely important because leaving food to fester will just lead to cavities and other nasty stuff. For now, it seems your only alternative to near-obsessive levels of brushing and flossing is Invisalign. The aligners are removable so you can #SlipOnSlipOff, brush as usual then pop them back in.
7. The My-Fav-Food-Is-My-Enemy Pain
Food was your greatest source of joy until you put on braces and they turned against you. All of a sudden, popcorn and chewy candy were armed and dangerous.
Here and Now: The fact remains. Brace-faces have no choice but to avoid certain foods. Biting into something hard like an apple or nuts could damage your brackets or snap the wire while sticky food like caramel may taste delicious but they'll cling onto your braces and take forever to get rid of (not unlike your ex, eh?). Again, Invisalign is perhaps your only option to avoiding this fate.
8. The I-Got-Double-Crossed-By-My-Mouth Pain
Your mouth was a raging battlefield for two long years because your mouth kept attacking itself. And the ultimate loser was always you.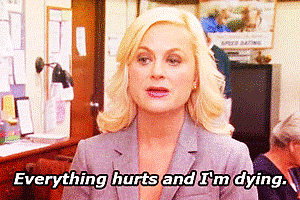 Here and Now: Nicks, cuts and ulcers are inevitable when you put metal in your mouth and that's true today too, unfortunately. Sharp-edged brackets and an arched wire don't exactly co-exist very well with soft lips and fleshy cheeks, after all. This literal pain point can be made better with the generous use of dental wax or avoided altogether with Invisalign's smooth plastic aligners.
9. The I-Kissed-A-Boy-And-He-Cried Pain
Ok, so you didn't really kiss a boy and make him cry (out in pain) but that's only because the very idea of locking lips — and unleashing your inner metal on your sweetheart — terrified you.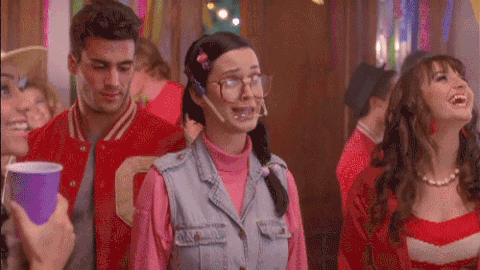 Here and Now: Invisalign wearers wouldn't be able to relate to this, since clear and smooth aligners hardly stand in the way of lip exercise. #FreeToSmooch. Present and future brace-faces needn't despair too much though. There are techniques to safely lock lips — just ask your dentist (or not).
10. The After-All-That-My-Teeth-Are-Crooked-Again Pain
You celebrated the day your braces came off. You lived life, smiled wide. All was perfect until that fateful moment when you looked into the mirror and realised that your teeth were going back to their crooked ways.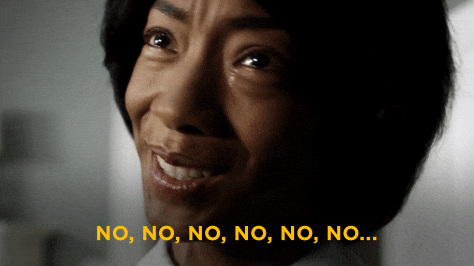 Here and Now: Retainers, retainers, retainers. They were invented for a reason and that reason is still valid, whether you opt for Invisalign or braces. Invisalign can also be a great choice for those who need to get back on track after a post-braces relapse.
Those brace-wearing years may not have been the easiest but you deserve a pat on the back for setting your teeth straight. If you're a parent now, you probably won't wish the same pain on your children. Thankfully, technology is paving a smoother path for them. Whether your teen is struggling with overjet or overbite issues, and whichever method emerges victorious in your Braces vs Invisalign showdown, just remember that a professional, qualified and experienced dentist is your best partner.
---
If you'd like to find out how the dentists at i.Dental can help, request for a consultation today!